School Information & Updates
Alert Center
Notices regarding school closures will appear here. Please check the parents information page for other topics.
What is the Warren Glen Academy?
Why Choose Us?
Warren Glen Academy is a private, non-profit special education school designed to better support and meet the challenges of students with special needs. Unlike your home school district, Warren Glen Academy can offer additional support services and flexibility your child requires. We provide academic, behavioral, and social supports to a wide range of students on the autism spectrum and significant behavioral and learning challenges in northern, western and central New Jersey. We offer a therapeutic emphasis in a quiet, peaceful, safe place for students who are accepted for who they are and the potential of who they can become and what they can achieve.
We help your child expand their horizon as a diverse learner.
We specialize in servicing children who are identified with Autism Spectrum Disorder, Developmental Delays, Health Impairment, Multiple Disabilities, Speech and Language Impairments, Emotional Regulation Impairment, ADD, and ADHD. Our approach to special education has been proven to be effective, as our many successful years and hundreds of families and sending schools will testify.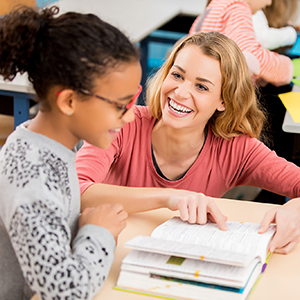 Your support makes learning and growing possible.
Amazing things are happening every day at Warren Glen Academy. Making a donation means you are empowering the next generation of leaders, thinkers, and doers. Every gift has an immediate impact on our students, providing them with the tools they need to become the leaders of tomorrow. Your donation allows for the immediate needs of curricular and co-curricular needs, including technology, life science, counseling, student activities, and much more.
Campus Life
An Environment of Learning
Testimonials
Don't Just Take Our Word For It
With tremendous gratitude we write this for a job well done through the commitment and dedication of the Stepping Stone staff. Our son is enjoying his sixth year with his Stepping Stone staff. (Child) is enjoying his sixth year with his Stepping Stone family and by way of his individualized plan with a generous staff to student ratio, has grown academically and emotionally, as he frequently speaks of pursuing a higher education after graduation. Our son is not seen as another face in the crowd, but treated as a whole individual who has learned accountability, responsibility and how to connect with other people through a higher level of self-esteem and confidence. Sending our son to Stepping Stone assures us that he will be well prepared for his future endeavors.
Our son, (child), has been at Stepping Stone for almost 2 years. When he started at the school they welcomed him with open arms and he soon began to adjust to the new school. During his time at Stepping Stone we have seen such an improvement in him and his behaviors. The staff at Stepping Stone has taught him many skills that help him in his everyday life. We have seen a total 180 degree change in him for the better. (Child) teachers, aide, and the rest of the staff have helped our son immensely. We are very appreciative of this and our glad that he attends a school where they care so much for their students.
On behalf of our school district and the parents of (child), I thank you for your advocacy in helping (child) achieve the academic and social goals developed. You have no idea how much this means to everyone associated with (child) and the progress he has made.
My son attended Stepping Stone School and things were desperate when the Director accepted him, but by the end of the 2 1/2 years he was able to go to High School and graduate. He has since received his Associate degree in Criminology; Bachelor's in Business, and just finished his Master's degree. He worked full-time while going for his degrees. Had it not been for the loving care he received at Stepping Stone I am not sure where he would be today. Keep up the good wok and God bless all of you.
When I first arrived at Stepping Stone I was very quiet, shy, and angry almost every waking hour of each day. Now, I can see that this school has been a real learning experience because I've shed the shell of sorrow and took a step into the real world. This very new feat has come from the welcoming arms of the students and staff. I now look at it as fate itself and from the help of everyone at the school I can hold my head up high.
Stepping Stone School has helped me greatly improve myself in various areas. I have definitely grown to be more tolerant and less judgmental of other people. My learning has improved as well from the first day walking through the school doors. While I am still unsure of what I would like to do in the future, I know that I will be more patient and make better choices.
Thank you so much for being there for me, for fighting for me, and for showing me I can be me. Thank you for not giving up on me even if I seemed like a lost cause and showing me there's more important things than what people say about me. Thank you for fighting for me and not giving up on me.
Words fall short when trying to express the happiness we felt watching (our son) graduate. The gifts you gave to (our son) were beyond count, beyond anything we hoped he could receive. It is up to him now to use these gifts to the best of his ability. Thank you for the work you do.
I am so proud of my daughter. I just want to say thank you to everyone at Stepping Stone School, for giving (child) a chance to show her true self. Thank you from the bottom of my heart.
Thank you doesn't seem enough to express how grateful we are that (our child) has a great place to go to school with an awesome staff!
Thank you Stepping Stone School for all your hard work to make me and others happy. Thank you for (accepting) me into your school and thank you to Mrs. R., Mrs. G., Mrs. S., and Mrs. T., and every other teacher thank you so much.
The Stepping Stone School is an amazing school filled with one-of-a-kind, ambitious, caring faculty willing to help students accomplish great things.
We want to thank you for accepting our son into your school and helping him on a new path. In a short amount of time (child) has been changing for the better. This school and all the wonderful staff have been making a difference! Thank you for all your hard work into making this school what it is and has become!
Video: Meet the parents of some of our students, and hear their perspective on Warren Glen Academy.
Diverse Programs & Activities
Hands on projects
Art Instruction +
Industrial Arts
Students enjoy projects ranging from painting to sculpting. Classes are age and grade appropriate and are a great hands-on activity students enjoy. Woodshop is offered to advanced students.
Software | Hardware
Computer Science +
Technology
In our computer lab students receive direct experience working with leading productivity software and exposed to programming, robotics, 3D printing, and web design.
Beyond Cooking
Life Skills +
Careers
Warren Glen Academy has a life skills lab, complete with kitchen access, laundry facility, and career/business program.  For example, homemade ice cream making is one of our specialty programs.
Indoor | Outdoor
Clubs +
Activities
Provides stress relief, boosts self-esteem in cooperation, learn a new activity. Students enjoy fun events on Friday afternoons.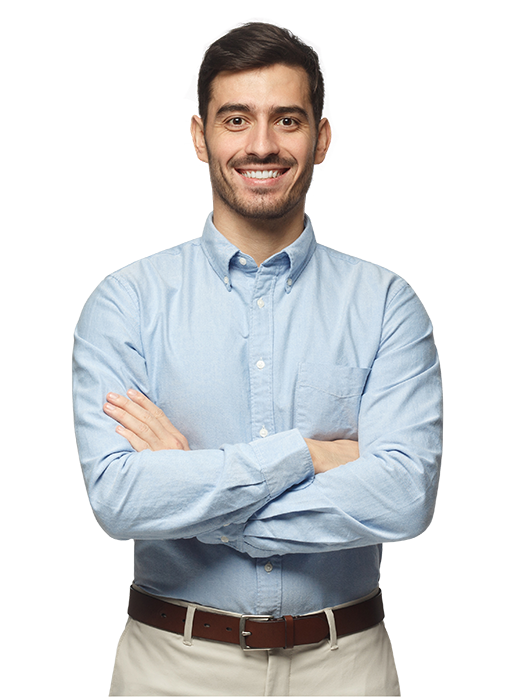 How We Can Help You?
Have Any Questions?