Our Mandate
Warren Glen Academy is a New Jersey State approved private school for special needs students. Students are referred to Warren Glen Academy in collaboration with the Child Study Team and parents of the sending public schools. The child's home district is responsible for the tuition of the child attending. There is no tuition cost to the family. Fund raising campaigns, grants and donations help add to our financial base.
Warren Glen Academy provides all its students a state certified program, with a curriculum aligned to fulfill the New Jersey Student Learning Standards (NJSLS). In addition, Warren Glen Academy complies with The Family Education Rights and Privacy Act (FERPA) and The Health Insurance Portability and Accountability Act (HIPPA).
A Little History
Why Warren Glen is Exceptional
Formerly called the Stepping Stone School and founded in 1978, the Warren Glen Academy has a rich history of more than 40 years, which more than 1,100 students and their families have benefited from the school's programs. Governed by the Elnorah, Inc. Board of Trustees, the Warren Glen Academy is an Approved Private School for Students with Disabilities (APSSD), non-discriminatory and non-profit private placement school, funded by students' home districts and private donations. This means there is never any tuition cost to you or your child.
Warren Glen Academy utilizes the Glasser Approach, a cognitive behavioral methodology based on trust, caring, cooperation, and respect for the individual learner. We work with students to teach them about their individual emotional needs while at the same time reinforcing appropriate behavioral choices.
As a result, we focus on balancing students' emotional and academic needs, with classroom activities designed to accommodate individual instruction while also supporting ongoing counseling and social skill building activities. This approach is especially effective for students identified with Attention Deficit Disorder, Attention Deficit Hyperactivity Disorder, Autism Spectrum Disorder, Developmental Delays, Emotional Regulation Impairment, Health Impairments, Speech and Language Impairments, or Multiple Disabilities, but works well for any student who is currently being educationally deprived at their current school.
As noted previously, there is never any tuition cost to you or your child. Students are referred to the Warren Glen Academy in collaboration with the Child Study Team and parents of the child from the sending school district; the child's home school district is responsible for the tuition of the child attending. Fund raising campaigns, grants, and donations help Warren Glen Academy provide additional services beyond those for which home districts are obligated to pay.
Our "Job Exploration Transition" program (or JET) assists students between the ages of 16-21 to fulfill graduation requirements and develop life skills. This is part of what makes Warren Glen Academy special—the way we address gaps in life skills and learning opportunities in a way public schools simply cannot.
For instance, in addition to regular counseling and cognitive behavioral therapy to better empower students in making good choices, Warren Glen Academy offers therapy dogs, community outreach programs, industrial arts, tech programming (including coding, drones, 3-D printing, and robotics), art and music infused programs, plus physical education and adaptive physical education to help students individually develop their whole self.
Our staff is an incredibly experienced staff, and know every student regardless of grade level. There are no strangers at Warren Glen Academy, and that close family atmosphere helps students know they are accepted for who they are, making them better able to make responsible, accountable choices as they work through the curriculum. Additionally, because all instruction is individualized, no student ever falls behind. The state-certified curriculum aligns to fulfill all New Jersey Student Learning Standards (NJSLS) while also allowing students to work at the pace that fits their needs best. For students who need more time, Warren Glen Academy offers both an extended school year program and a "Job Exploration Transition" program (JET), both of which help ensure a high graduation rate and 100% compliance with New Jersey state standards—something very few schools in the state can say.
At Warren Glen Academy, we see the students as students, as opposed to children with special needs or Emotional Regulation Impairment. As a result, we can better enhance student accountability than traditional special ed classrooms. We help empower students to accept responsibility of their choices and make better choices in the future.
Additionally, our culture reduces pressure on the child. At Warren Glen Academy, we accept our students for who they are, rather than forcing them to fit into a mainstream setting. We consequently better help students relate to one another, which promotes better learning and behavior. It's no surprise our graduation rates are far higher than special needs students who are forced into inclusion education in public schools. In fact, many of our students go on to college or technical schools. Those who do not follow an academic path leave Warren Glen Academy with life skills that empower them in full-time careers.
So why Warren Glen Academy? Because your child deserves better. Your child deserves more than what they are currently receiving in public school. Your child deserves to be accepted and embraced for where they are now and where they can achieve to go. At Warren Glen Academy they will succeed.
Photo Gallery
Our Facilities
About Warren Glen Academy
Our Management Team
Dr. Randy Pratt
Executive Director
H.I.B. Coordinator
Dr. Randy Pratt earned his Doctorate in Education from Seton Hall University in 1992 and has Masters and Bachelor's degrees from William Paterson University. During his 28 years in public education Dr. Pratt has held leadership and professional positions during his career as a coach, teacher, Principal, Child Study Team Coordinator, Assistant Superintendent, and Superintendent of Schools. Dr. Pratt has taught Graduate level classes at the collegiate level at Felician University prior to his appointment as the Executive Director to Stepping Stone School early in 2012, now known as Warren Glen Academy. Dr. Pratt has received distinct recognition and published in both academic and professional journals and presented at State and National Conferences.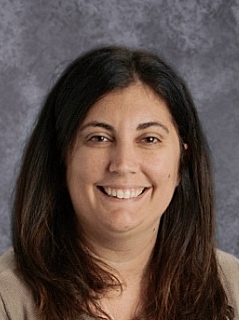 Meghan Dragotta
School Social Worker
H.I.B. Specialist
Mrs. Dragotta earned her Master's in Social Work from New York University in 2011. She has a Bachelor's Degree in Social Work from Centenary University and successfully passed the Social Work masters level exam becoming a Licensed Social Worker. While in college Mrs. Dragotta interned at North Warren Regional High School in N.J. and Astor Adolescent Day Treatment Program in the Bronx, N.Y. Mrs. Dragotta worked in the public-school setting after her graduation as a School Social Worker until her employment began at Warren Glen Academy in May of 2013.
Testimonials
What Parents & Case Managers Have to Say
We want to thank you for accepting our son into your school and helping him on a new path. In a short amount of time (child) has been changing for the better. This school and all the wonderful staff have been making a difference! Thank you for all your hard work into making this school what it is and has become!
The Stepping Stone School is an amazing school filled with one-of-a-kind, ambitious, caring faculty willing to help students accomplish great things.
Thank you Stepping Stone School for all your hard work to make me and others happy. Thank you for (accepting) me into your school and thank you to Mrs. R., Mrs. G., Mrs. S., and Mrs. T., and every other teacher thank you so much.
Thank you doesn't seem enough to express how grateful we are that (our child) has a great place to go to school with an awesome staff!
I am so proud of my daughter. I just want to say thank you to everyone at Stepping Stone School, for giving (child) a chance to show her true self. Thank you from the bottom of my heart.
Words fall short when trying to express the happiness we felt watching (our son) graduate. The gifts you gave to (our son) were beyond count, beyond anything we hoped he could receive. It is up to him now to use these gifts to the best of his ability. Thank you for the work you do.
Thank you so much for being there for me, for fighting for me, and for showing me I can be me. Thank you for not giving up on me even if I seemed like a lost cause and showing me there's more important things than what people say about me. Thank you for fighting for me and not giving up on me.
Stepping Stone School has helped me greatly improve myself in various areas. I have definitely grown to be more tolerant and less judgmental of other people. My learning has improved as well from the first day walking through the school doors. While I am still unsure of what I would like to do in the future, I know that I will be more patient and make better choices.
When I first arrived at Stepping Stone I was very quiet, shy, and angry almost every waking hour of each day. Now, I can see that this school has been a real learning experience because I've shed the shell of sorrow and took a step into the real world. This very new feat has come from the welcoming arms of the students and staff. I now look at it as fate itself and from the help of everyone at the school I can hold my head up high.
My son attended Stepping Stone School and things were desperate when the Director accepted him, but by the end of the 2 1/2 years he was able to go to High School and graduate. He has since received his Associate degree in Criminology; Bachelor's in Business, and just finished his Master's degree. He worked full-time while going for his degrees. Had it not been for the loving care he received at Stepping Stone I am not sure where he would be today. Keep up the good wok and God bless all of you.
On behalf of our school district and the parents of (child), I thank you for your advocacy in helping (child) achieve the academic and social goals developed. You have no idea how much this means to everyone associated with (child) and the progress he has made.
Our son, (child), has been at Stepping Stone for almost 2 years. When he started at the school they welcomed him with open arms and he soon began to adjust to the new school. During his time at Stepping Stone we have seen such an improvement in him and his behaviors. The staff at Stepping Stone has taught him many skills that help him in his everyday life. We have seen a total 180 degree change in him for the better. (Child) teachers, aide, and the rest of the staff have helped our son immensely. We are very appreciative of this and our glad that he attends a school where they care so much for their students.
With tremendous gratitude we write this for a job well done through the commitment and dedication of the Stepping Stone staff. Our son is enjoying his sixth year with his Stepping Stone staff. (Child) is enjoying his sixth year with his Stepping Stone family and by way of his individualized plan with a generous staff to student ratio, has grown academically and emotionally, as he frequently speaks of pursuing a higher education after graduation. Our son is not seen as another face in the crowd, but treated as a whole individual who has learned accountability, responsibility and how to connect with other people through a higher level of self-esteem and confidence. Sending our son to Stepping Stone assures us that he will be well prepared for his future endeavors.
Video: Meet the parents of some of our students, and hear their perspective on Warren Glen Academy.